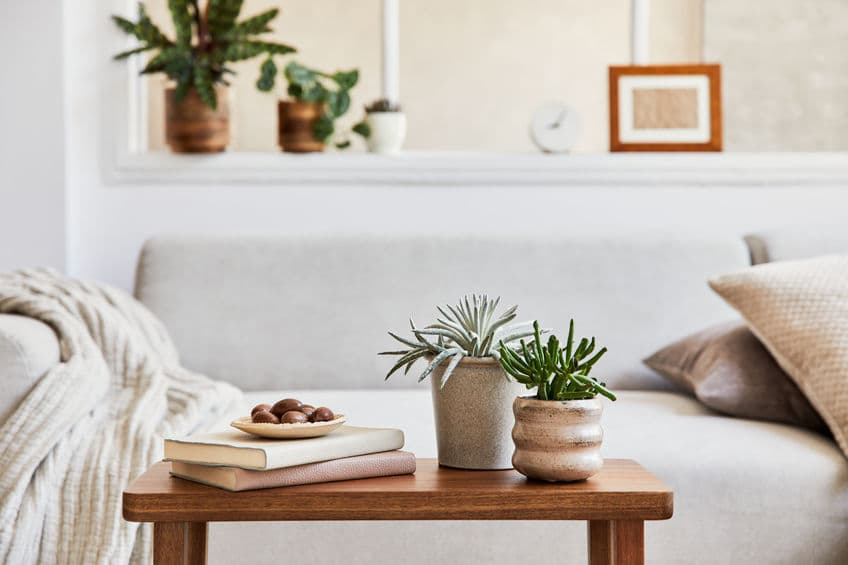 With online shopping being so prevalent nowadays, you'd think you'd be able to find just about any piece for your home without much trouble. Well, if you are searching for a large coffee table, you'd be wrong! For some odd reason, large coffee tables are pretty much impossible to find—both in furniture stores, as well as online. They are even harder to come by if you're looking for a large coffee table made from solid wood that will look great and withstand many years of use.
Homeowners with large living rooms or great rooms often have to settle for coffee tables that are smaller than they prefer, or they have to get creative and do things like use two matching smaller coffee tables to fill the space.
Why are large coffee tables so hard to find? The answer to this question remains a mystery. You would think that smart furniture companies would see the lack of good options on the market and fill the void, but they don't. Instead, they continue to stock small to medium-sized coffee tables that don't work in larger homes.
Matt Smith, owner of custom furniture company Smith Farms in Menifee, California, has seen first-hand the challenge of finding a coffee table to fit the scale of a large living room. He says, "We've heard from multiple clients that it's almost impossible to find a large, high-quality coffee table! They'll tell us that they've looked at furniture stores in Temecula, Murrieta, and the surrounding cities—even as far as San Diego—and they can't find what they're looking for. Shopping online for a large coffee table doesn't yield any better results. Our clients say that they feel like they're not even being that picky on style—they simply want something that doesn't look absurdly small in comparison to the rest of the furniture in the room. They also want something that will stand up to regular use without falling apart, since it will be placed in one of the most-used rooms in their home."
The solution for some homeowners is to have a large coffee table custom built by a furniture maker. That way, they can choose the exact dimensions for their coffee table so it fits in with the scale of the room and their living room furniture. In addition, they can have their table built in any style and with any number of custom details. They can select the type of wood that is used, as well as the stain color and finish. Yes, a custom coffee table will typically cost more than a coffee table that is purchased at a retail store, but it will likely be sturdier and more durable—two things most people are looking for in a piece of furniture that will see daily use.
Most custom furniture builders can build coffee tables in any style you desire. They can often help you design something from scratch, or they can take a photo of an existing coffee table that you like and modify it in whatever way you choose (changing the dimensions, stain color, type of wood, etc.). If you've never considered commissioning a future builder to make you a custom coffee table, it may be time to open yourself up to this option, rather than settling for a table that doesn't fit the scale of your living room or great room.